Please also see Friends of Binham Priory page for other events.
Binham Priory Concert
Suffolk Singers
SONGS OF SERENITY
Saturday 30th September 2017
7.00pm (please note earlier start time)
Tickets. £10.00
01394 279907 WeGotTickets.com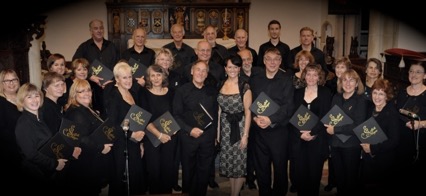 Binham Priory Concert
Wednesday 4th October, 7.30pm
SCHOLA CANTORUM & ORCHESTRA
directed by John Bowley
Fauré's Requiem
and other musical offerings from Gresham's School singers and and musicians
Free admission (retiring collection)
Thursday, October 19th 2017 -
"An evening with Emma Bridgewater" - please see Friends of Binham Priory link for details.
ARTHUR HUNDLEBY
RETROSPECTIVE EXHIBITION OF PAINTINGS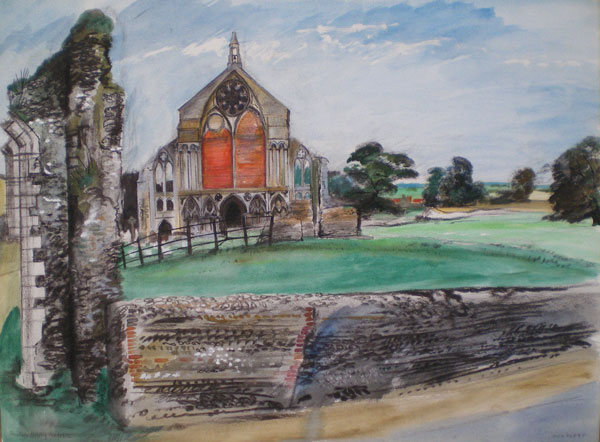 Saturday 28th & Sunday 29th October
10.00am to 6.00pm
Binham Priory, NR21 0DQ
Arthur Hundleby had a home in Binham with his wife Marion for nearly fifty years. He came from a farming family in Lincolnshire, and trained at Lincoln and Leicester Schools of Art. He worked in London as a package and graphic designer and throughout his life he painted prolifically.
He was inspired by the local landscape and architecture, particularly Binham Priory and this features in many of his works, alongside other well known north Norfolk churches. Many are executed in pen and ink with additional colour applied using paint or pastel. He had an excellent eye for composition, detail and the ever-changing light of the sky.
Arthur also worked tirelessly to support the maintenance and conservation of the Priory where he was Church Warden for thirty years. He initiated fund-raising events such as the series of Summer concerts bringing young professional musicians from London, notably the harpsichordist Trevor Pinnock who performed at Binham early in his career.
Arthur died in June 2017 and this exhibition will be a celebration of his life,
and a unique opportunity to see his work in the building he loved.
Many works will be for sale.
For further information please contact:
Clare Beck clarebeck@hotmail.co.uk on 01328 831848 or
David Frost davidfrost226@btinternet.com on 01328 830362
BINHAM YOUTH GROUP
Binham Youth Group is held in Binham Village Hall on Wednesdays from 6 to 8pm (term time only), ages 5-16 years. £1 entry fee, tuck shop, staff CRB checked.
We have art 'n' craft, board games, table tennis, pool table, karaoke, books and 10-pin bowling. The group is held indoors during winter and in the summer we use the large playing field. It is a great place to chill out and meet new friends.