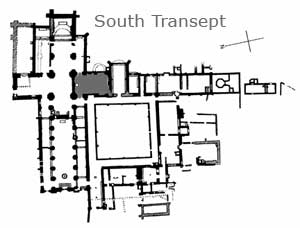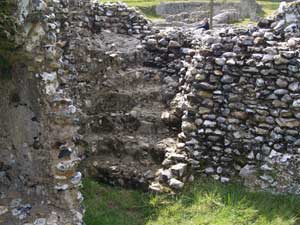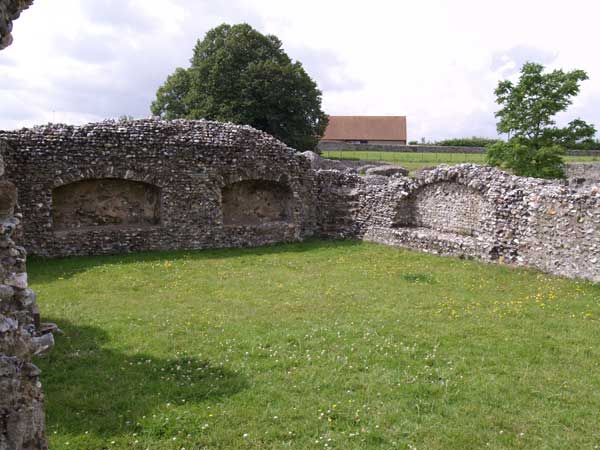 (Left) Spiral staircase to the Clerestory walks: (above) Recessed tombs at the west end
In a cruciform (cross-shaped) church, the 'arms' of the cross were called the Transepts, and the middle section where the two transepts meet, was called the Crossing.
At the south end of the transept there are the remains of three arches and recessed table tombs. These became popular in the late medieval period, and frequently had an effigy in alabaster or stone on top. There were many different styles of recessed tombs; the materials and amount of decoration used being dependent on the date, and the wealth and generosity of the donor. Here are three examples: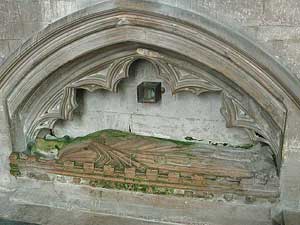 Tomb at St Andrew's, Heckington: Richard de Potesgrave, rector from 1308 to 1345, who became chaplain to Edward III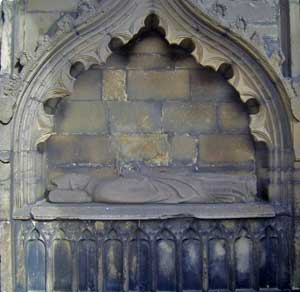 Bishop John of Winchester (1422 - 40) Elgin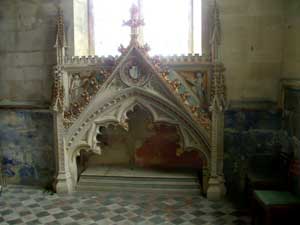 Tomb at St Mary, West Tofts
Between the tombs, is the remains of a spiral staircase (illustrated above) leading from the south transept to the small tower which was situated between the transept and the Chapter House and giving access to the clerestory walkways. In many monasteries the South Transept would contain the Night Stair which allowed monks to process directly from the Dormitory to the Choir for night offices; Binham, however, does not seem to have had one.
The Transept was not simply a burial chamber though, and there is evidence of two altars which would have been used daily by the monks for private masses. The southerly one (right) is probably the oldest (late 11th century) as there is evidence of an early apse to the east – in line with the three apses of the presbytery which were later altered in line with current fashion (14th century).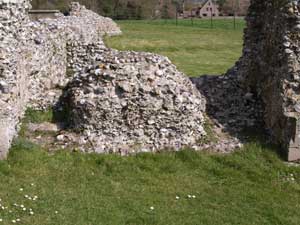 Northern Altar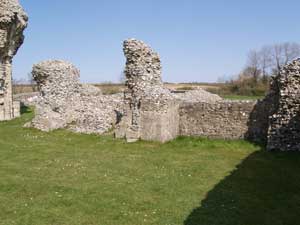 East wall of transept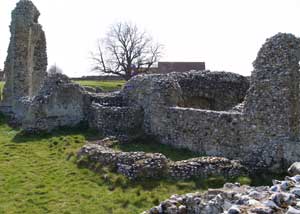 Apse of transept chapel