EVENTS
BINHAM PRIORY CONCERTS 2023
BINHAM PRIORY CONCERT
Sunday, 30th April, 6.00pm
"Of Poets and Peasants"
presented by
Libricini
A gorgeous programme of music drawn from traditional and contemporary repertoires, performed by the versatile and accomplished upper voice group Libricini.
Including music by Kodaly, Whitacre, Rutter, Stephen Hatfield and others, based on texts by Shakespeare, Betjeman, Shelly, James Joyce and Jane Austin.
Tickets (£5) from Wells Maltings box office, 01328 710885, or at the door.
Proceeds in support of RNLI Wells Lifeboat.
*********************************
BINHAM PRIORY CONCERTS 2023
Dates for your diaries
10 June, Saturday, 6.00 pm
Serendipity (woodwind trio).
Including music by Mozart, Ibert, Bernstein, Tomasi
Based in North Norfolk, this woodwind trio have delighted audiences with their mixture of classical and more
light hearted music. The members are all principal players in The Norfolk Symphony Orchestra.
Tickets (£10, children free) available at the door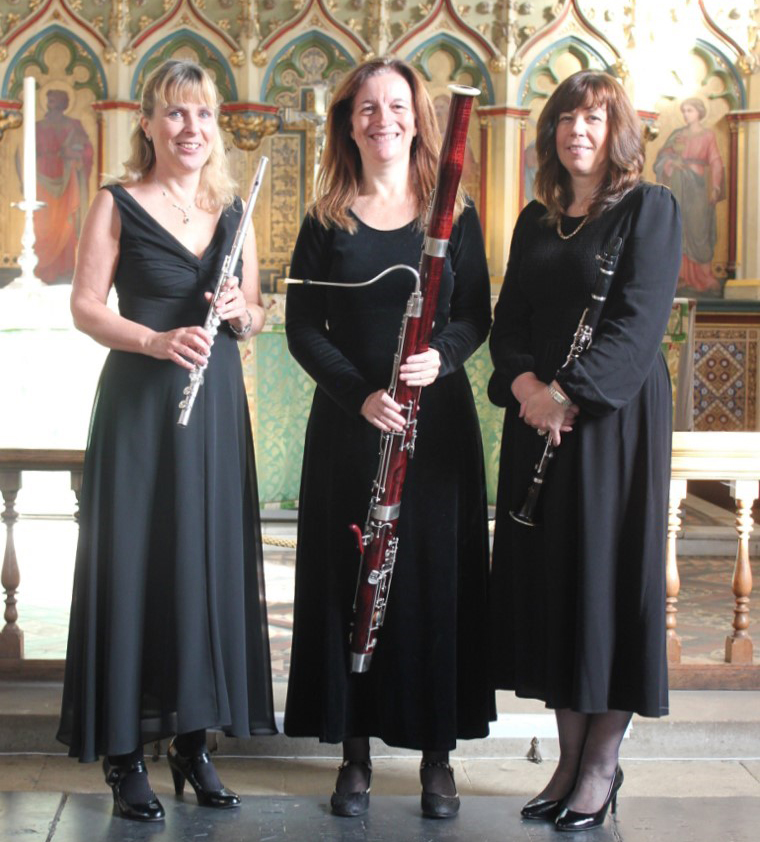 ***************
2 July, Sunday, 5.30 pm
Celestial Voices, directed by Janet Kelsey
"Lux Aeterna" Choral masterpieces
including music by
 Purcell, Handel, Mozart, Fauré, Elgar, Duruflé, Elgar, Vaughan Williams, Stanford, Britten, Whitacre.
Retiring collection
SUMMER CONCERT 2023 SERIES
Tickets (£20 per concert) available at end of May from
01328 830362
****************
22 July, Saturday, 6pm
Norwich Baroque
Directed by Jim O'Toole
"FANTASTICUS"
Marini, Castello, Biber, Schmelzer, Lawes, Purcell
© Paul Hurst
An all time favourite with Binham audiences, Norwich Baroque returns to start our new season.
This years programme is all about the "Fantasticus" style of music from 17th century Italy and Austria.
You will hear violins, baroque harp, theorbo, and viola da gamba, which combined, produce a rich and
almost tactile musical texture, full of depth and excitement.
Composers will include Marini and Castello from Italy, Biber and Schmeizer from Austria, and Lawes and Purcell from England.
www.norwichbaroque.co.uk

Photo Copyright: Paul Hurst.
****************
18 August, Friday, 6pm
Fontanella presents "Byrdsongs"
A new programme of music for recorder quartet celebrating the 400th anniversary of William Byrd.
Featuring four of the UK's leading professional recorder players, Fontanella entertains audiences of all
ages in programmes designed to bring the history of the recorder to life.
"Byrdsongs" celebrates the 400 th anniversary of William Byrd, exploring his life and times.
It includes consort music, songs by Byrd and his colleagues and fantasias and folk song settings. As well as fresh
twists on old music in the form of brand new arrangements by members of the group, this promises to be an
exciting and beautiful tribute to England greatest renaissance composer.
"I heard your music on Radio 3 and just wanted to say how beautiful it is.."
www.fontanella.co.uk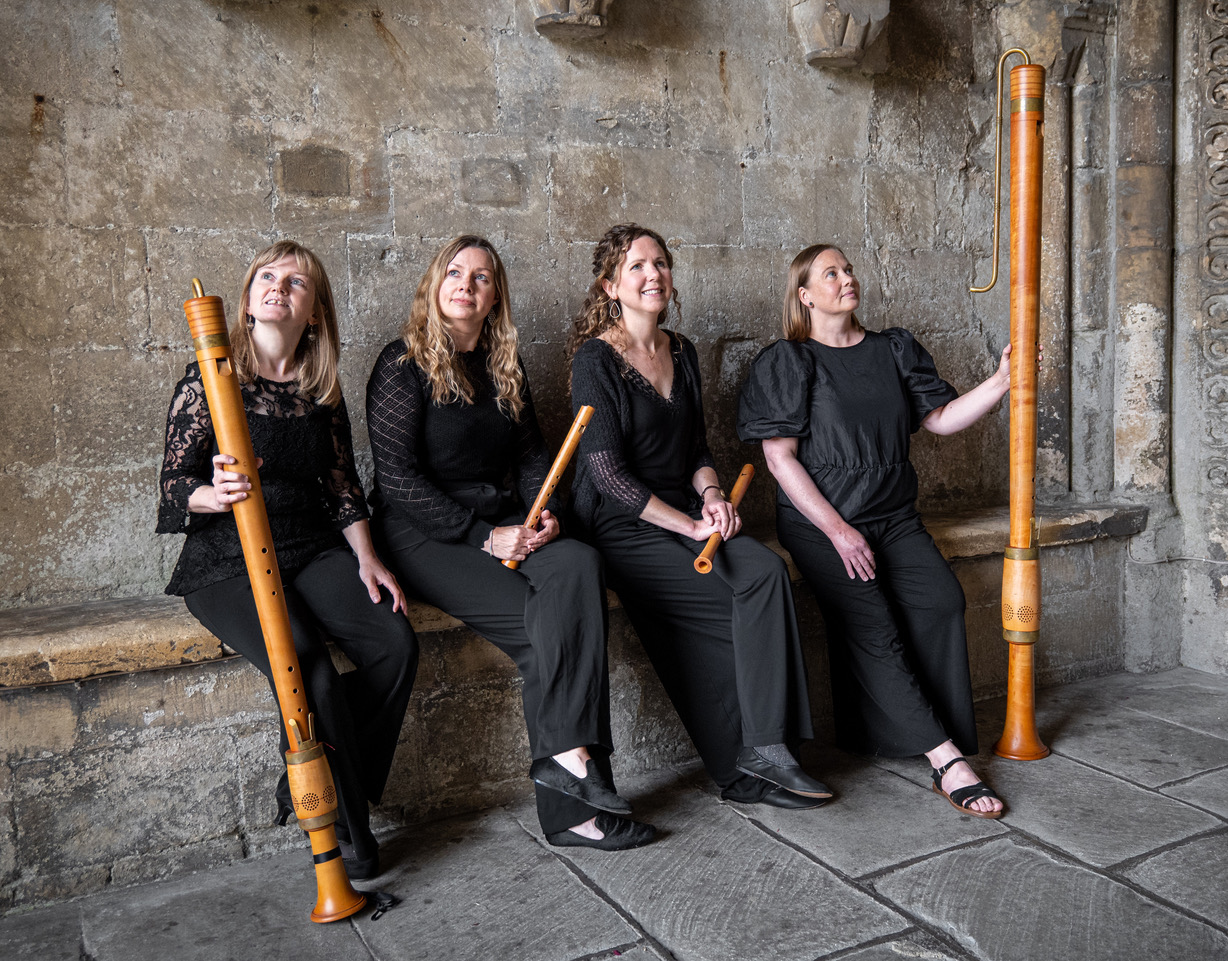 ****************
25 August, Friday, 6pm
Xuefei Yang (classical guitar)
Including music by Bach, Sor, Villa-Lobos, Bonfa, Jobin, Mangoré
A most welcome return to Binham from one of the world's finest classical guitarists with her programme of guitar favourites.
Fei is one of the few guitarists whose artistry connects with audiences far beyond the guitar fraternity
and her international success has led her to be invited to play with the world's leading orchestras.
She is a favourite of the critics, with the The New York Times applauding her for "feisty virtuosity, impeccable technique and sensitive musicianship".
http://xuefeiyang.com
YouTube@XuefeiYangGuitar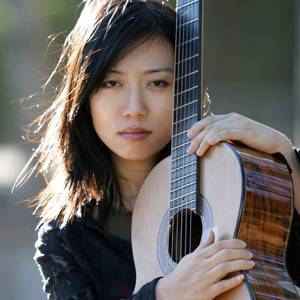 ****************
9 September, Saturday, 7.30pm
 Tᾱla Tarang (Eleanor Turner, harp and Mendi Singh, tabla) "Dewdrop",
A candlelit concert featuring the rhythm waves of  harp and tabla which echo the simple beauty of the natural world including music by Bach, Strozzi, Tiersen. Piazzolla.
Tᾱla Tarang embody a special chemistry through a subtle yin-yang of two halves creating a whole.  Through their musical compositions, they strive to represent the forms within nature, bringing a healing effect to the listener.
With Mendi's powerful tabla grooves underpinning Eleanor's virtuosic harp playing, their repertoire includes folk, Bollywood, Western Classical and World music.
Both artists come from classical backgrounds (North Indian and Western) having received worldwide acclaim prior to forging a deep musical parrtnership.
https://soundcloud.com/tala-tarang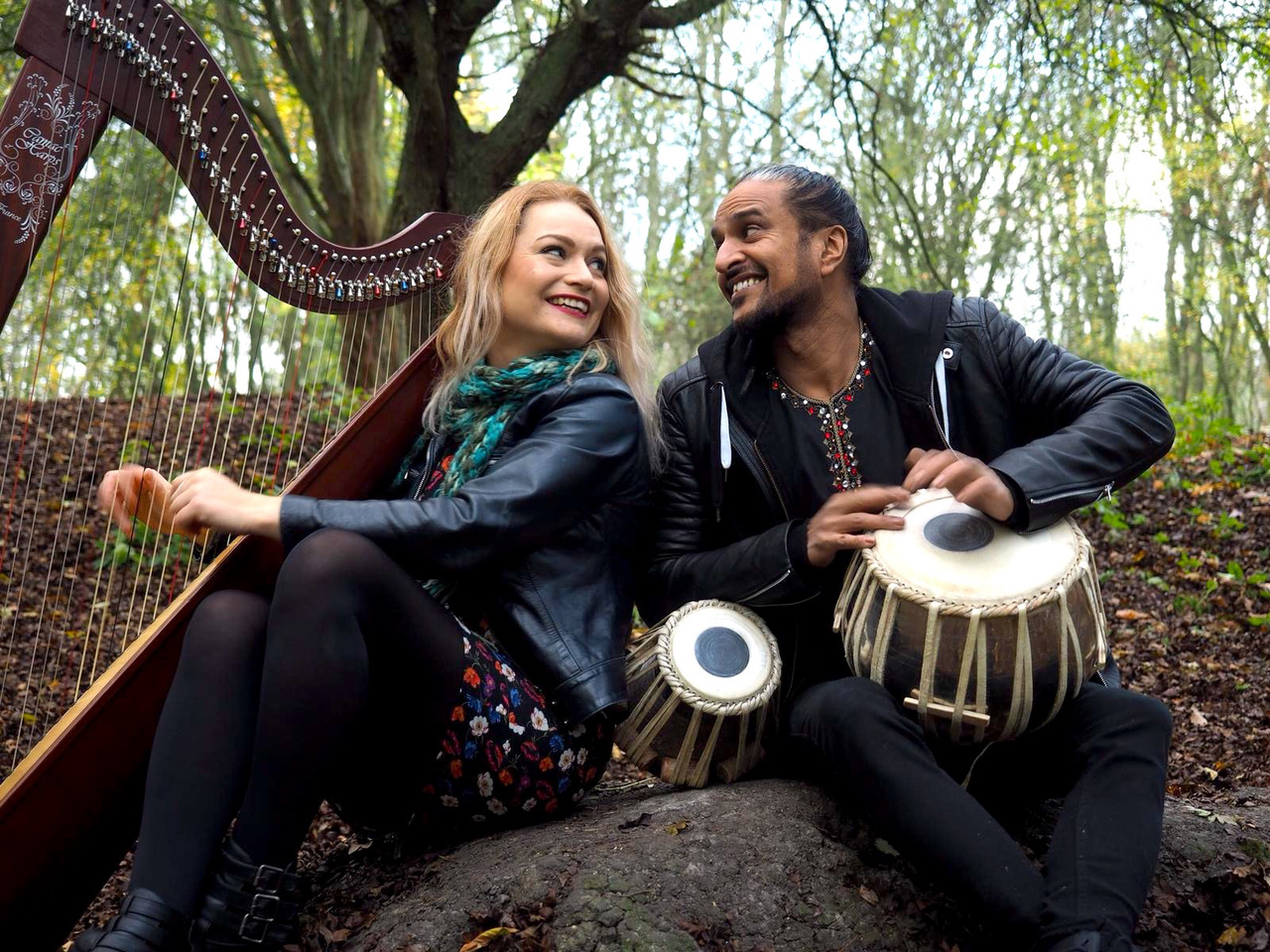 ****************